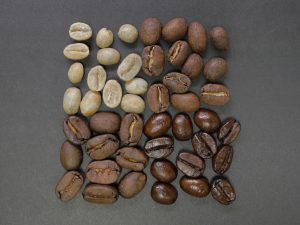 The Ukrainian Company, the owner of the coffee brand, invites you to take part in the competition for filling the vacant position of Customer Relations Manager.
The company is ready to offer a successful candidate: a comfortable workplace in a cozy office in the district of art. Lukyanovskaya metro, competitive wages, an adequate bonus system, the possibility of professional growth, the necessary help and support of a young friendly team.
What you have to do: selling coffee and coffee machines (domestic and professional), leasing coffee equipment - working with an active customer base, resuming work with inactive customers, expanding the customer base.
Who we are looking for: a specialist with experience in active sales in the FMCG market from 2 years, negotiation skills, while a higher economic / trade / marketing education will be an advantage. Necessary personal qualities - self-organization, activity, internal motivation, accuracy, a high level of sociability.
If you believe that your professional and financial success depends primarily on you, and is ready to make every effort to achieve it, we will be glad to see you in our team!
Contacts:
for communication +380 44 223 0967
for resume vacancy@ubs.org.ua