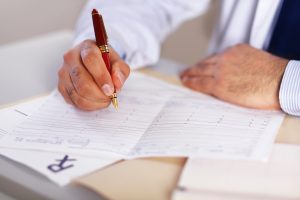 .
A representative office of a foreign pharmaceutical company opens a competition to fill a vacant position. Head of Pharmacovigilance Department.
.
REQUIREMENTS FOR APPLICANTS:
KNOWLEDGE OF INTERNATIONAL (EUROPEAN) LEGISLATION
KNOWLEDGE OF LOCAL REQUIREMENTS IN THE FIELD OF PHARMACO-SUPERVISOR
SYSTEMS APPROACH
GOOD COMMUNICATIVE SKILLS
SKILL OF REPORTING
KNOWLEDGE OF STATISTICAL METHODS OF PROCESSING INFORMATION
HIGHER MEDICAL OR PHARMACEUTICAL
ENGLISH - upper intermediate
.
BASIC RESPONSIBILITIES:
development and maintenance of a pharmacovigilance system for partners
development and keeping up to date the master file of the pharmacovigilance system (IFFS)
PSURs preparation
preparing risk management plans on demand
Preparing Supplements for clinical review upon request
timely informing the regulatory authority on all aspects of drug safety, including but not limited to changes in the pharmacovigilance system, the benefit-risk ratio for drugs, etc.
ensuring the availability and fulfillment of SOP requirements for the functioning of the pharmacovigilance system
preparing and conducting trainings required to maintain the pharmacovigilance system
24/7 availability for regulators and pharmacovigilance partners
.
WORKING CONDITIONS:
Employment and vacation according to the Labor Code
Competitive salary following an interview
Corporate communication, computer
.
We are waiting for your resume at: vacancy@ubs.org.ua
.
You can always be aware of the appearance of new vacant positions from our partners, simply by subscribing to the newsletter: