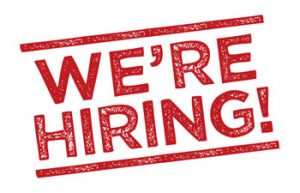 .
Representative office of a European pharmaceutical company opens a competition for filling a vacant position Manager for work with key clients of OTC direction, Odessa
.
REQUIREMENTS FOR APPLICANTS:
Education: Higher Medical, Pharmaceutical or Economic
Experience from 2 years as a key account manager in the OTC drugs market
Positive experience and results of promotion of products of OTC line
Management skills of pharmacy sales (sale in, sale out), distribution of goods, balances
Excellent knowledge of the client base of pharmacy chains of the Kharkiv region, distributors
Having a positive history of effective cooperation with decision makers in the pharmacy chains of the region
Valid driver's license category B, experience-free driving for 3 years
Confident PC user
.
BASIC RESPONSIBILITIES:
Promotion of the Company's products in the pharmacy networks of the region
Interaction with Decision Makers in pharmacy chains of the region to fulfill sales plans
Interaction with the management of regional offices of farm. distributors
Coordination with the regional manager of the Company
.
WORKING CONDITIONS:
Employment and vacation according to the Labor Code
Competitive salary following an interview
Corporate communications, computer, car
.
We are waiting for your resume at: vacancy@ubs.org.ua

.
You can always be aware of the appearance of new vacant positions from our partners, simply by subscribing to the newsletter: