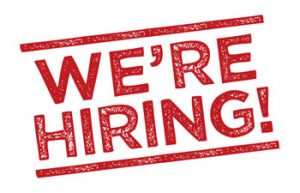 .
Представительство европейской фармацевтической компании открывает конкурс на замещение вакантной должности Менеджер по работе с ключевыми клиентами ОТС направления (КАМ), г. Львов
.
REQUIREMENTS FOR APPLICANTS:
Education: Higher Medical, Pharmaceutical or Economic
Подтверждаемый позитивный опыт работы от 2 лет Менеджером по работе с ключевыми клиентами – аптечными сетями в сегменте безрецептурных препаратов (ОТС КАМ)
Понимание принципов заключения маркетинговых договоров, опыт работы с ними
Management skills of pharmacy sales (sale in, sale out), distribution of goods, balances
Отличное знание клиентской базы аптечных сетей Львовской области и Западной Украины, дистрибьюторских компаний
Having a positive history of effective cooperation with decision makers in the pharmacy chains of the region
Действующее водительское удостоверение категории В, опыт безаварийного вождения от 5 лет
Уверенный пользователь ПК (MS Office – Word, Excel, PowerPoint; Internet; CRM systems)
Энергичность, внутренняя мотивированность на достижение поставленных целей, высокий уровень коммуникабельности, развитое логическое мышление и аналитические способности, пунктуальность, ответственность и добросовестность. Стрессоустойчивость.
.
BASIC RESPONSIBILITIES:
Продвижение продуктов Компании в розничных точках аптечных сетей региона
Interaction with Decision Makers in pharmacy chains of the region to fulfill sales plans
Взаимодействие с менеджментом региональных представительств фармацевтических компаний – дистрибьюторов
Подготовка, заключение Маркетинговых Договоров с Ключевыми игроками аптечного рынка региона
Контроль выполнения маркетинговых договоренностей в розничных точках реализации ЛС (пенетрация, неснижаемый остаток, выкладка и др.)
Координация действий с Территориальным Менеджером по работе с ключевыми клиентами и Коммерческим Директором Компании
.
WORKING CONDITIONS:
Employment and vacation according to the Labor Code
Health insurance
Competitive salary following an interview
Corporate communications, computer, car
.
We are waiting for your resume at: vacancy@ubs.org.ua

.
You can always be aware of the appearance of new vacant positions from our partners, simply by subscribing to the newsletter: