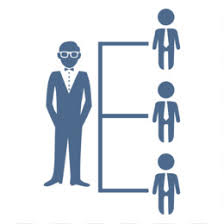 For a pharmaceutical company marketing in Ukraine Bbiologically Aactive DCanadian production, we are looking for regional managers in the cities:    Vinnitsa, KIEV, DNIPR.
The area of responsibility is Vinnitsa, Khmelnitsky, Cherkasy regions - the pharmacy and outpatient segment.
The company invites specialists for cooperation, without creating age restrictions and without making requirements for a driver's license.
The company will give preference to professionals with a higher medical / pharmaceutical or biological education, experience in managing personnel and working with dietary supplements, knowledge of the healthcare structure of their region, established contacts with opion leaders, heads of healthcare departments, pharmacy chain offices and distribution companies in their region.
The company offers competitive working conditions and wages, a flexible motivation system, compensation for paying for mobile communications, entertainment and transportation expenses (including when using your own car), social guarantees according to the Labor Code. And also - continuous professional development thanks to internal training, help and support of the direct manager, employees of the marketing department, colleagues.
Your special knowledge, communication and belief skills, experience in managing personnel and territory are the key to your successful work in the Company and financial well-being.
You can submit your candidacy for the contest by sending us your resume: vacancy@ubs.org.ua

.
You can always be aware of the appearance of new vacant positions from our partners, simply by subscribing to the newsletter: