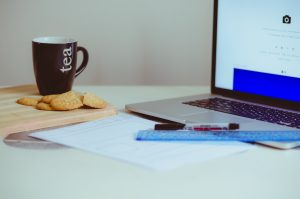 .
A European pharmaceutical company opens a competition to fill a vacant position Programmer CRM TerraSoft BPM Online.
If you have programming experience in this system, you know C #, JavaScript, HTML / CSS, AJAX, .NET, Web Services (SOAP, REST), ADO.NET Entity Framework, SVN - we invite you to take part in the competition.
If you have programming experience in other systems (above Junior) but you have not encountered Terrasoft BPM Online, you will have the opportunity to undergo training and become part of the development team.
.
REQUIREMENTS FOR APPLICANTS:
Higher technical education
Knowledge of software development life cycle
Experience in system configuration, report configuration, workflows
Data migration experience
Knowledge of jQuery, framework ExtJS, pattern MVVM, ASP.NET is desirable
Preferred experience in projects
Analytical thinking
English proficiency at reading technical documentation
.
BASIC RESPONSIBILITIES:
Participation in the implementation project of the Terrasoft BPM Online system
Extensions of the business functional of the Terrasoft BPM Online system, system integration with other software products
Reporting Services
Technical support of the system functionality (work in the second level of technical support)
.
WORKING CONDITIONS:
Official employment
Competitive salary
Office delivery
.
We are waiting for your resume at: vacancy@ubs.org.ua
.
You can always be aware of the appearance of new vacant positions from our partners, simply by subscribing to the newsletter: