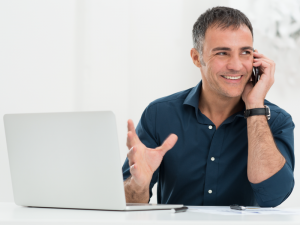 .
The national pharmaceutical company in connection with the expansion of the portfolio of products and activities opens a vacancy Project Manager Veterinary products.
We are looking for an energetic and ambitious candidate who is ready to work on the result and development of his direction.
.
REQUIREMENTS FOR APPLICANTS:
Experience in companies engaged in trade in veterinary drugs as a sales manager, project manager, product manager or in management positions.
Experience with large agricultural complexes and veterinary distributors.
Knowledge of the structure of the market of veterinary drugs, bioavails, premixes, food additives for livestock farms.
Established contacts with decision makers and positive experience in project implementation.
.
BASIC RESPONSIBILITIES:
Creating a marketing strategy for the promotion of new veterinary products for livestock farms in Ukraine.
Search for customers and the establishment of sales channels for the company's products.
Signing supply contracts and their support.
Creation of promotional materials, work with advertising agencies.
Organization of the company's participation in specialized exhibitions and conferences
.
WORKING CONDITIONS:
employment, salary, social guarantees - according to the Labor Code
probationary period - 3 months
office in Goloseevsky district
submission - commercial director
business trips - more than 50% of the time
service - communication, laptop, car
bonuses
growth perspective
.
We are waiting for your resume at: vacancy@ubs.org.ua
.
You can always be aware of the appearance of new vacant positions from our partners, simply by subscribing to the newsletter: