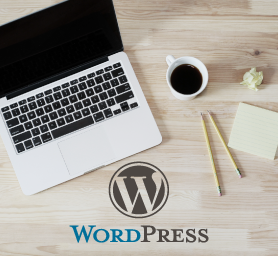 Website development for a company or an individual is a rather complicated process.
We try to always look at the development of the site through the eyes of the client, through his prism of worldview.
Therefore, to order the development of the site with us is very easy!
Click this button and we will contact you)).

Only need to call and we will come to your meeting in an office, shop, cafe or other convenient place for you.
We create websites on a ready-made platform - CMS WordPress, quite popular in the world and easy to manage even by those uninitiated in all the intricacies of website development. WordPress has 25% of the sites on the entire Internet, which makes it the most popular "engine" in the world.
A huge number of additional programs and applications allows you to create a site of any complexity, to assemble a "constructor" as soon as the developer needs it.
A WordPress site allows you to create a personal page, a blog, a business card site, a corporate site, a news portal and an online store.
Below we give examples of our work:
Corporate website for a company providing high-tech service.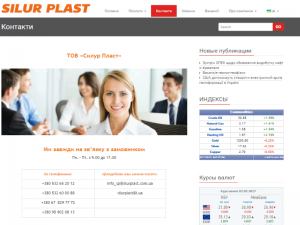 The site has more than 90 pages:
Information about the company, history, achievements, corporate values, future plans.
Section about services, company contacts, news section.
A separate section on patents, scientific developments.
We have online displayed stock prices for petroleum products and exchange rates.

Online store of joint purchases from America and Europe
The site is powered by a woocommerce platform for CMS WordPress.
Our task was to create not just an online store, but a resource allowing quick transitions to the sites of other online stores.
Also on the site created user accounts, separate accounts for administrators, sellers who can independently create products.
Since the store has a versatile focus: clothes, shoes, toys were created categories and headings by shoe and clothing size, gender, age.
Customers buy goods in stores in the US and Europe online. For the convenience of customers, we have made a separate page for matching sizes and Ukraine.
To calculate the cost of goods, we developed a special price calculator, in which there were several variables: price, discounts, coupons, commission, calculation of the cost in UAH according to the current exchange rate of the NBU.
A payment system and a payment protection system can also be integrated into websites.

Online store of gadgets and covers for mobile devices.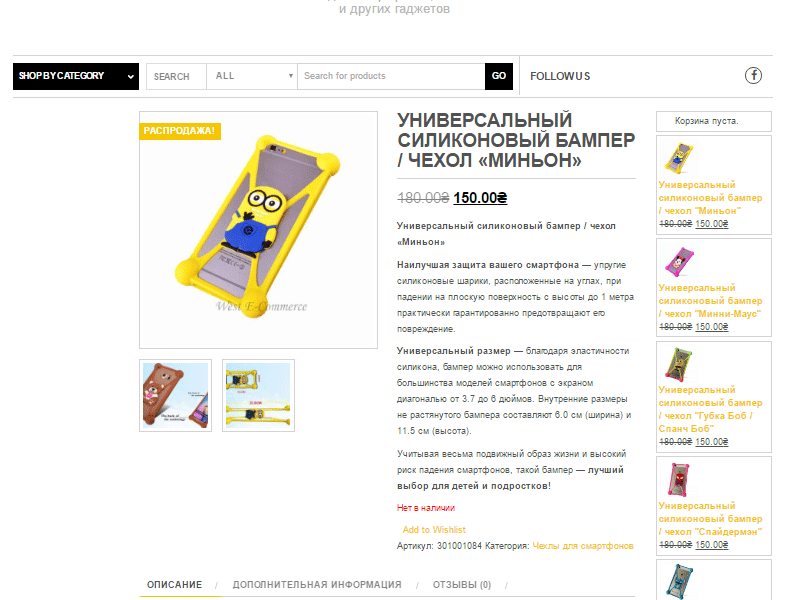 The online store also functions on the basis of CMS WordPress and the woocommerce plugin.
To create an online store, a special theme was selected that successfully functions with the woocommerce plugin.
Since the sites of online stores are a "tidbit" for hackers, the site is protected from the possibility of "hacking", the site has plugins that protect it from brute force attacks.
Sites - stores experience a heavy load from user visits, so we, as always, have installed plugins to speed up the site, caching pages, which makes the site convenient for users.

Site of the manufacturer of goods. Custom-made furniture.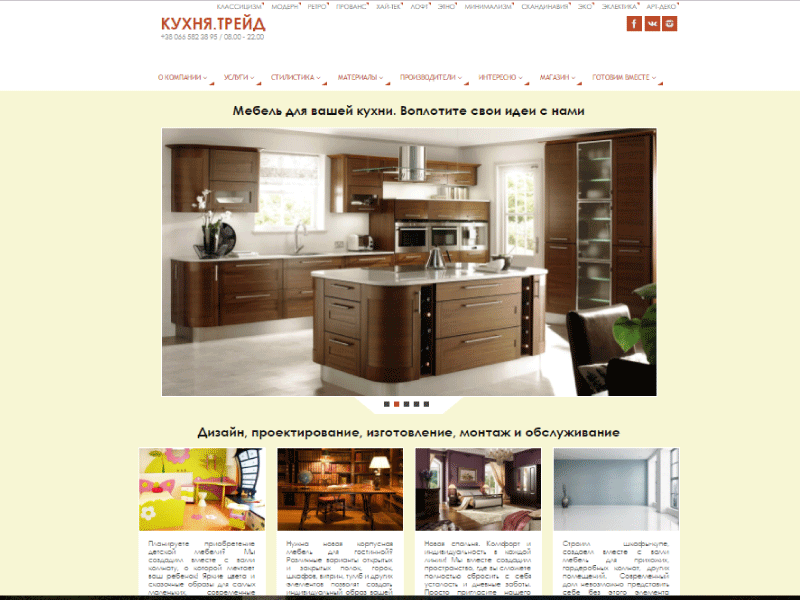 Many manufacturers come to the level when they want to sell their own products or services. In this example, the site of the furniture manufacturer. As we know, most families buy kitchen furniture after they buy a new apartment and have very many requirements for it:
Modern design,
Convenience, environmental friendliness
Reliability and durability of materials and mechanisms
Individuality of sizes, colors, shapes.
The site turned out to be very interesting: with its own store, product catalogs, a gallery of works, an order form, a blog about the nuances of creating kitchen furniture, as well as a separate highlight - the culinary microblog.
A large amount of work on this site takes processing and placement of photographic materials on the pages with a description of examples of work performed, as we initially received from the customer photos that were taken at different times on different devices in the past. For this special thanks to the graphic design department ...
What else? - The site, like everyone else, received separate buttons for social networks, as the Digital channel was chosen as one of the company's promotion channels. Be sure to add a button with a feedback form - "Place an order", a contact email address.

Website for Small Business - Kids Club "Eureka Kids"
In this case, we redid the existing site, moved it to a new hosting.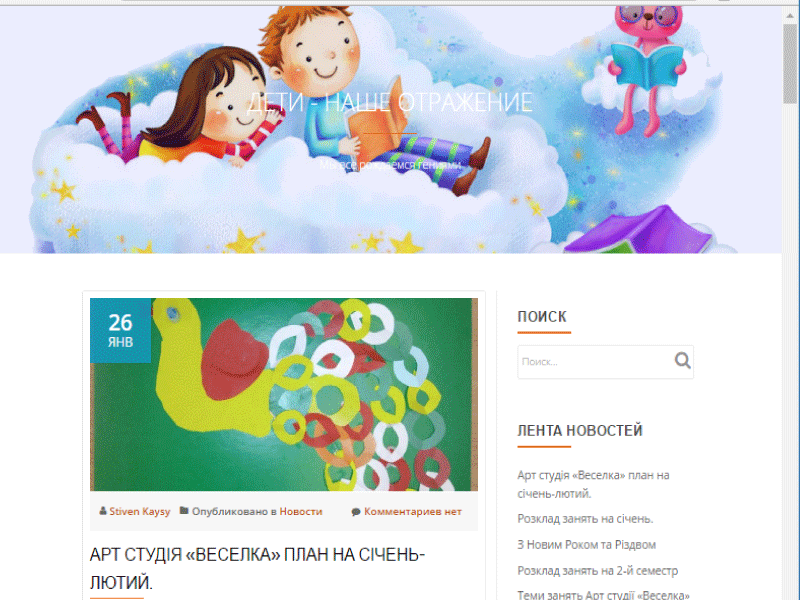 An easy and easy to manage template was chosen for the site for self-administration. We set up on it the delivery of news with close-up pictures - like the news screens are used by students.
For parents, we have created a news feed from other sites:
education news in Ukraine,
news of international science and technology
culture news
In general, customers received a simple and convenient site with a small number of pages, a tape of their news on the main page and a large information column on the right. Since the site has a child focus, we have taken certain measures to protect against the penetration and protection of site content from being copied.
We also placed on the site a payment system for the convenience of paying subscriptions for parenting classes.

Dear entrepreneurs and corporate customers!
We treat each new site as a new and interesting task. And the same tasks in life almost never happens.
We cannot say that we have already done everything that is possible to do on the Internet ...
The Internet is so dynamic environment that everything changes very quickly in it.
What was relevant half a year ago may be ineffective tomorrow.
[sbscrbr_form]
Hits: 142